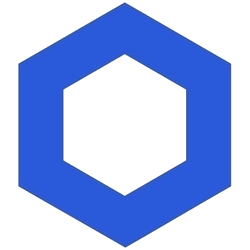 ChainLink (LINK)
Zweck: Dezentrales Oracle Netzwerk
Rank: 23 - Market Cap: 3,97 Mrd. €
Verbindung von Realwelt Daten mit Blockchains (Orakel)
wird von vielen DeFi Anwendungen tatsächlich genutzt
verlässlicher Datenlieferant
Kaufe Chainlink (LINK)

auf die Börsen:
Größte Krypto Börse, viele Funktionen. SEPA verfügbar!
günstige Handelsgebühren
sehr viele Kryptowährungen
viele Funktionen (Futures, Optionen, Margin Trading...)
Ethereum Staking möglich
Anzahl Coins: > 100
Zahlungsarten:
Großer niederländischer Anbieter mit günstigen Preisen.
10 Euro Startguthaben über unseren Link!
Verifizierung mittels Ausweis Upload / Foto innerhalb Minuten
Wahl zwischen sehr einfacher Benutzeroberfläche oder Profi Börse
Möglichkeit für Staking
bis zu 100.000 Euro Accountversicherung gegen unerlaubten Zugriff
Transfer aufs eigene Wallet beim ersten Mal umständlich
Anzahl Coins: > 100
Zahlungsarten:
Bitpanda aus Österreich ist ein innovativer Anbieter für den Direktkauf Kryptowährungen
größter Funktionsumfang aller Broker (Sparplan, Crypto Index, ..)
sehr übersichtlich, leicht verständlich, modernes Design
deutschsprachiger Anbieter (Support, Zahlungsmethoden)
viele Coins, außerdem Metalle, Aktien und ETFs
Mittelherkunft bei Verkauf über 10.000 Euro notwendig
Anzahl Coins: 56
Zahlungsarten:

Empfohlende Smartphone App für den Kauf/Verkauf von Kryptowährungen
Sehr einfache Bedienung der App
Verifizierung sehr nutzerfreundlich
seriöser deutscher Anbieter
Nur Überweisung als Bezahlmethode
Anzahl Coins: 7
Zahlungsarten:

Die Kryptobörse Bitfinex bietet auch Margin Trading an
keine persönliche Verifizierung oder Bankverbindung notwendig
schon sehr lange am Markt
Margin trading möglich
wurde schon einmal Opfer einer Hackerattacke (Bitfinex kam allerdings für den Schaden auf)
Anzahl Coins: > 100
Zahlungsarten:

Kraken ist eine renommierte Kryptobörse, die auch Euroeinzahlungen anbietet
sehr lange am Markt, hohe Sicherheit
günstige Handelsgebühren
Anzahl Coins: > 100
Zahlungsarten:
Ohne Verifizierung (unter 10 BTC)

Krypto Börse ohne Verifizierung (bis 10 BTC)
Keine Verifizierung (KYC) unter 10BTC Auszahlung pro Tag notwendig
Viele Coins, oft auch sehr schnell neue Projekte
Oberfläche intuitiv (vergleichbar mit Binance)
Anzahl Coins: > 100
Zahlungsarten:

Crypto.com bietet eine App mit diverse Krypto-Dienstleistungen an (Kaufen, VErkaufen, Kreditkarten, Darlehen...)
umfassende App mit vielen Funktionen rund
gute physische Krypto Kreditkarte (Debit) mit vielen Rabatten und Cashback
Anzahl Coins: > 100
Zahlungsarten:

Aufstrebende Profi Krypto Börse
Umfassende Kryptobörse mit hunderten Coins
Lending, Derivate, Future & Margin Trading
Anzahl Coins: > 100
Zahlungsarten:

Relativ neuer Broker aus NL. Bei Coinmerce gibt es auch sehr viele kleinere Kryptowährungen im Direktkauf
viele Kryptowährungen, auch kleinere Coins
Direktauszahlung auf eigenes Wallet möglich
bis 500 Euro ohne Verifizierung mit Ausweis
Intuitive Bedienung
Noch relativ kleiner, neuer Anbieter
Anzahl Coins: 95
Zahlungsarten:

Große Kryptobörse mit vielen Coins
Bis zu 1 BTC Auszahlungslimit keine Verifizierung notwendig
Margin Handel möglich
SEPA Einzahlung möglich
keine SEPA Auszahlung (nur Kryptowährungen)
Anzahl Coins: > 100
Zahlungsarten:

Coinbase.com ist die größte internationale Umtauschplattform für Euro in Kryptowährungen
gute Usability
größter Anbieter
wenige Bezahlmöglichkeiten (nur Überweisung und Kreditkarte)
schlechter Ruf in der Community wegen nutzerschädlichen Unternehmensentscheidungen
Anzahl Coins: 15
Zahlungsarten:

Bittrex ist seit Jahren eine der größten reinen Krypto zu Krypto Börsen
sehr viele Kryptowährungen
übersichtliche Usability
kein Kontoverifizierung notwendig
hohe Sicherheitsstandards
Kryptowährungen können nur mit anderen Kryptowährungen gekauft werden (keine Euros)
Anzahl Coins: > 100
Zahlungsarten:

Poloniex ist eine der ältesten Börsen für den reinen Handel mit Kryptowährungen
schlechter Kundensupport
geringes Abhebelimit
Anzahl Coins: > 100
Zahlungsarten:

OKEx ist eine große chinesische Kryptobörse
Anzahl Coins: > 100
Zahlungsarten: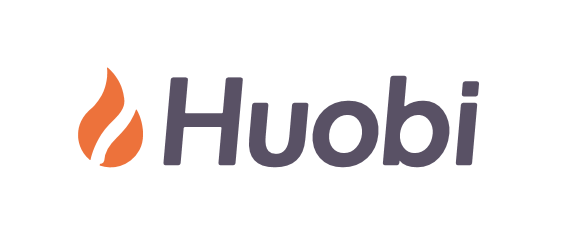 Huobi ist vor allem in China beliebt
Anzahl Coins: > 100
Zahlungsarten:
Interfaces between real world data and blockchain
Chainlink is a decentralized oracle network providing data to smart contracts.

It is a link between the "'real world" and blockchains. Since blockchains only have in-network data available, they need a link to the outside world. That link is Chainlink.

Members of the Chainlink network provide, for instance, financial market, weather or flight data to smart contracts that exploit this information, as e. g. in a travel insurance smart contract.

Chainlink possesses a network-owned currency, LINK, enabling to buy data from the network. Data suppliers also have to stake LINK in order to participate in the network as a node.
Alleinstellungsmerkmale von ChainLink
Connecting real world data with blockchains (oracle).

Actually used by many DeFi applications

Reliable data provider
ChainLink: Technische Besonderheiten
Chainlink uses smart contracts for service level agreements and quality assurance

Reputation Contract evaluates each data provider

Aggregator Contract verifies all supplied data

LINK is an ERC-667 token
Historie, Entwicklung und aktueller Stand
Chainlink was be developed by a blockchain technology startup founded in 2014 called SmartContract. Chainlink itself was launched in September 2017 with a whitepaper published by Steve Ellis, Ari Juels and Sergey Nazarov. The whitepaper describes their vision for a decentralized oracle network. In it, an oracle is a data provider that makes information available for services and applications, for instance stock market prices.
Chainlink's technology was designed to solve one of the biggest challenges with smart contracts on blockchains - namely, their inability to retrieve reliable data from the real world.
The significance of this issue can be illustrated with an example: a payment is automatically triggered by a smart contract when the average temperature in May was above 20 degrees (weather insurance). Since the smart contract and the corresponding blockchain themselves do not have any weather data, they must be obtained from an outside source. However, experience shows that this information usually comes from only one source, which is why this source represents a single point of failure (oracle problem).
The data provided could be incorrect or even intentionally manipulated, triggering unjustified payments. The problem that the automated smart contract was supposed to eliminate, namely the exclusion of counterparty risk, was thus brought forward to the data provider.
To solve this oracle problem, Chainlink has developed technology that also decentralizes data sourcing and dramatically mitigates the single point of failure problem. Different, independent data providers can attach themselves to the Chainlink network as nodes.
When a smart contract sends a data request to the Chainlink network it is forwarded to the corresponding nodes. Each node makes an assessment of the quality of the data it has supplied so far. Nodes that want to supply the requested data report this to the network. The network then selects the most suitable nodes. After receiving the data from the selected nodes, the network algorithm compares the data with each other.
For instance, if seven nodes provide the same data and two nodes provide different data, the algorithm filters out the different data and lowers the rating of the corresponding nodes. This approach enables the Chainlink network to deliver reliable data to smart contracts.
ChainLink Kritik



The Chainlink network has been so successful precisely because it has managed to deliver reliable data over a number of years without any major incidents. However, this success also entails risks. 

The more there are applications using Chainlink, the greater the risk of clumping, should the network ever malfunction or deliver incorrect data on a large scale. The oracle problem, i. e. the "single point of failure", has shifted to a 'single network of failure'. Therefore, it is important that competitors penetrate the oracle market and provide reliable alternatives applications can switch to.

Approximately 60 percent of LINK tokens are owned by parent company SmartContract Chainlink Ltd. and could theoretically be sold at any time, which would cause the price of the LINK token to plummet.

The number of active network nodes is low (less than 300). The network needs to decentralize even further in order to guarantee high reliability and stability at all times.
ChainLink Prognose
In the beginning, Chainlink only offered its services for smart contracts on Ethereum. In the meantime, however, the offering has been extended to other smart contract-enabled blockchains and is accessible for a wide range of services and applications.
As smart contract applications become more diverse and DeFi experiences strong growth the demand for real-world data is also steadily increasing. Chainlink has managed to position itself as a reliable data provider in the crypto market. Many DeFi applications are already using Chainlink.
However, Chainlink's success has not gone unnoticed by other developers and new competitors with comparable offerings such as Band Protocol are entering the market.
Chainlink is thus trying to move into new markets and differentiate its functionalities. Markets with potential include insurance and gaming, where quite a few large companies are moving into the blockchain world and rely on established data providers. Geographically, Chainlink is also expanding, extending its presence globally through partnerships with Binance, Tokenview and CoinGecko.
Chainlink has been integrated into Polkadot's Substrate network. Likewise, Tezos has incorporated Chainlink into its protocols to provide pricing data to developers in the ecosystem. The Bitcoin sidechain RSK also now has Chainlink.
Furthermore, Chainlink presented a Whitepaper 2.0, which outlines future developments, including in the areas of hybrid smart contracts, scaling and confidentiality of data.
Nutzen des Tokens
LINK is an important part of the Chainlink network and the only currency that can be used to interact with the network. Smart contracts obtaining data from the network pay nodes for their work in LINK tokens. Prices for their services are based on demand and the current market for the requested data.
Nodes, in turn, must stake LINK in order to participate in the network as data providers. The amount of the stake demonstrates the commitment to the network and is, among other things, a criterion for the valuation of the respective node. Nodes receive LINK tokens for fulfilling data requests. For poor delivery or incorrect data, portions of the staked tokens are confiscated. This creates incentives to provide good quality data.
In summary Chainlink is a marketplace where data can be bought and sold using LINK Tokens. This offering is now used by a large number of the DeFi protocols, generating a high demand for the token.
Wichtige historische Meilensteine
09.11.2017
ChainLink startet durch
Ende 2017 konnte man zum ersten mal den ChainLink Coin kaufen.
Highlights der Nutzbarkeit von ChainLink
Weitere Infos zu ChainLink
LINK has an overall offering of 1 billion tokens. 35 percent of them were sold during the ICO in 2017. About 55 percent of the tokens are still in the hands of the founding company.
They will be sold step by step for the further development of Chainlink and for incentivizing node operators. LINK does not have a mining process nor does it create new tokens to reward staking. Consequently, its supply is fixed and unchanging, meaning there is no inflation.