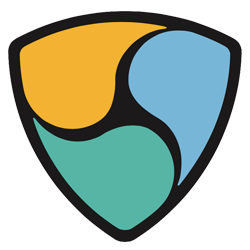 NEM (XEM)
Zweck: Plattform für Smart Contracts und Assets
Rank: 110 - Market Cap: 0,28 Mrd. €
Ziel ist eine zeitgemäße, nachhaltige Wirtschaft
Austausch von Besitztümern (Assets)
geringe Transaktionsgebühren
Kaufe NEM (XEM)

auf die Börsen:
Bitpanda aus Österreich ist ein BaFin-lizensierter Anbieter für den Direktkauf Kryptowährungen
BaFin Lizenz für Deutschland
größter Funktionsumfang aller Broker (Sparplan, Crypto Index, ..)
sehr übersichtlich, leicht verständlich, modernes Design
deutschsprachiger Anbieter (Support, Zahlungsmethoden)
viele Coins, außerdem Metalle, Aktien und ETFs
Mittelherkunft bei Verkauf über 10.000 Euro notwendig
Preis für 1 XEM
0,03187 €
Anzahl Coins: 56
Zahlungsarten:
Großer niederländischer Anbieter mit günstigen Preisen.
10 Euro Startguthaben über unseren Link!
Verifizierung mittels Ausweis Upload / Foto innerhalb Minuten
Wahl zwischen sehr einfacher Benutzeroberfläche oder Profi Börse
Möglichkeit für Staking
bis zu 100.000 Euro Accountversicherung gegen unerlaubten Zugriff
Transfer aufs eigene Wallet beim ersten Mal umständlich
Preis für 1 XEM
0,03124 €
Anzahl Coins: > 100
Zahlungsarten:

Relativ neuer Broker aus NL. Bei Coinmerce gibt es auch sehr viele kleinere Kryptowährungen im Direktkauf
viele Kryptowährungen, auch kleinere Coins
Direktauszahlung auf eigenes Wallet möglich
bis 500 Euro ohne Verifizierung mit Ausweis
Intuitive Bedienung
Noch relativ kleiner, neuer Anbieter
Preis für 1 XEM
0,03183 €
Anzahl Coins: 95
Zahlungsarten:

Große Kryptobörse mit vielen Coins
Bis zu 1 BTC Auszahlungslimit keine Verifizierung notwendig
Margin Handel möglich
SEPA Einzahlung möglich
keine SEPA Auszahlung (nur Kryptowährungen)
Anzahl Coins: > 100
Zahlungsarten: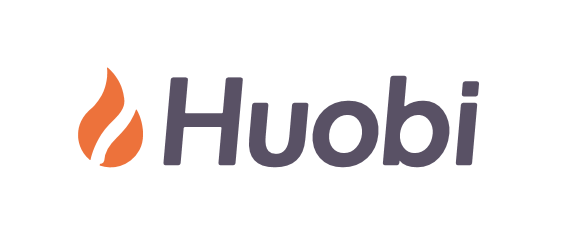 Huobi ist vor allem in China beliebt
Anzahl Coins: > 100
Zahlungsarten:

OKEx ist eine große chinesische Kryptobörse
Anzahl Coins: > 100
Zahlungsarten:
NEM - payment and smart assets
The "New Economy Movement" NEM was worked out in 2015 by a group of blockchain enthusiasts and is both a payment system for cryptocurrency and an exchange platform for possessions (smart assets).

The developers, with mostly Japanese backgrounds, wanted to fix the weaknesses of Ethereum, Bitcoin and co. An even distribution of the currency and a prevented monopoly formation were particularly important to them.

This makes XEM an extremely fast, cheap and secure cryptocurrency. However, NEM can also be used as an encrypted messenger and offers the possibility of multisignature solutions. Thus, payment can only be executed after several people have agreed to it. In addition, the decentralized domain name system (DNS) can be used to register unique names on the blockchain. This generates new connectivity possibilities, such as providing permissions based on web addresses.

NEM consensus mechanism works with a mixture of proof-of-stake and proof-of-importance: validation of transactions in the blockchain is performed by random users who have a certain amount in their wallet. Users who use the system themselves (many transactions) are given preference. As a reward, these users receive the transaction fees of the validated block. A block reward like Bitcoin does not exist beyond that. All XEM tokens have already been distributed.
Alleinstellungsmerkmale von NEM
The goal is a contemporary, sustainable economy

Exchange of possessions (assets)

Low transaction fees

Smart contracts possible

Messenger

User friendliness
NEM: Technische Besonderheiten
Proof-of-Importance (POI): weighting according to transaction frequency and volume of users involved.

Less computing capacity needed (1/100 vs. BTC)

No miners, but harvesters (analogous to staking) (any wallet with more than 10,000 XEMs can generate blocks)

Accelerated block generation (one new block every minute: Bitcon 10 minutes, Litecoin 2.5 minutes)

EigenTrust++ (calculates trustworthiness of the harvesters)
Wichtige historische Meilensteine
31.03.2015
NEM geht an den Start
Am 31.März.2015 startet NEM und ist eine Blockchain basierte Kryptowährung.
Highlights der Nutzbarkeit von NEM
Weitere Infos zu NEM
There is a total of NEM 8,999,999 (~ 9 billion) XEM. They were almost completely distributed to a group of participants in the initialization process. An unknown reserve was also retained for future developments.