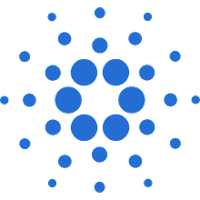 Cardano (ADA)
Zweck: Blockchain der dritten Generation
Rank: 7 - Market Cap: 14,58 Mrd. €
schnelle und kostengünstige Transaktionen (in Sekunden)
Interoperabilität zwischen unterschiedlichen Blockchains
Plattform für Blockchainanwendungen und Smart Contracts
Kaufe Cardano (ADA)

auf die Börsen:
Größte Krypto Börse, viele Funktionen. SEPA verfügbar!
günstige Handelsgebühren
sehr viele Kryptowährungen
viele Funktionen (Staking, Futures, Optionen, Margin Trading...)
Anzahl Coins: > 100
Zahlungsarten:
Bitpanda aus Österreich ist ein innovativer Anbieter für den Direktkauf Kryptowährungen
größter Funktionsumfang aller Broker (Sparplan, Crypto Index, ..)
sehr übersichtlich, leicht verständlich, modernes Design
deutschsprachiger Anbieter (Support, Zahlungsmethoden)
viele Coins, außerdem Metalle, Aktien und ETFs
Mittelherkunft bei Verkauf über 10.000 Euro notwendig
Anzahl Coins: 56
Zahlungsarten:
Großer niederländischer Anbieter mit günstigen Preisen
Verifizierung mittels Ausweis Upload / Foto innerhalb Minuten
Wahl zwischen sehr einfacher Benutzeroberfläche oder Profi Börse
Möglichkeit für Staking
einfache Benutzeroberfläche bei günstigen Preisen
Transfer aufs eigene Wallet beim ersten Mal umständlich
Anzahl Coins: > 100
Zahlungsarten: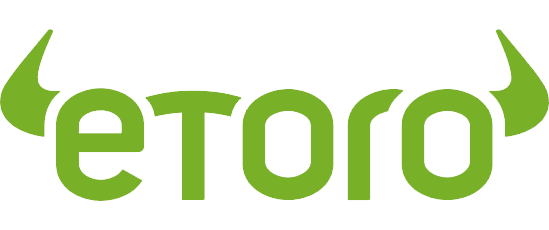 eToro ist eine der größten Social Trading Plattformen weltweit auf der man auch Kryptowährungen kaufen kann
Keinerlei Einzahlungsgebühren für alle Zahlungsmethoden
Günstige Methode Bitcoin sofort zu kaufen.
Einer der wenigen Anbieter die PayPal anbieten
Sehr nutzerfreundliches Handeln für Einsteiger
Manche Coins nur als CFD zu erwerben. 68% aller Kleinanleger verlieren Geld, wenn sie CFDs bei diesem Anbieter handeln. Crypto Investment wird angeboten von eToro (Europe) Ltd. Die Verwahrung wird von eToro Germany GmbH durchgeführt. Ihr Kapital ist Risiko ausgesetzt.
Nicht empfohlen, wenn du Coins auf dem eigenen Wallet haben willst.
Anzahl Coins: 17
Zahlungsarten:

Die Kryptobörse Bitfinex bietet auch Margin Trading an
keine persönliche Verifizierung oder Bankverbindung notwendig
schon sehr lange am Markt
Margin trading möglich
wurde schon einmal Opfer einer Hackerattacke (Bitfinex kam allerdings für den Schaden auf)
Anzahl Coins: > 100
Zahlungsarten:

Kraken ist eine renommierte Kryptobörse, die auch Euroeinzahlungen anbietet
sehr lange am Markt, hohe Sicherheit
günstige Handelsgebühren
Anzahl Coins: > 100
Zahlungsarten:

Crypto.com bietet eine App mit diverse Krypto-Dienstleistungen an (Kaufen, VErkaufen, Kreditkarten, Darlehen...)
umfassende App mit vielen Funktionen rund
gute physische Krypto Kreditkarte (Debit) mit vielen Rabatten und Cashback
Anzahl Coins: > 100
Zahlungsarten:
Ohne Verifizierung (unter 10 BTC)

Krypto Börse ohne Verifizierung (bis 10 BTC)
Keine Verifizierung (KYC) unter 10BTC Auszahlung pro Tag notwendig
Viele Coins, oft auch sehr schnell neue Projekte
Oberfläche intuitiv (vergleichbar mit Binance)
Anzahl Coins: > 100
Zahlungsarten:

Relativ neuer Broker aus NL. Bei Coinmerce gibt es auch sehr viele kleinere Kryptowährungen im Direktkauf
viele Kryptowährungen, auch kleinere Coins
Direktauszahlung auf eigenes Wallet möglich
bis 500 Euro ohne Verifizierung mit Ausweis
Intuitive Bedienung
Noch relativ kleiner, neuer Anbieter
Anzahl Coins: 95
Zahlungsarten:

Große Kryptobörse mit vielen Coins
Bis zu 1 BTC Auszahlungslimit keine Verifizierung notwendig
Margin Handel möglich
SEPA Einzahlung möglich
keine SEPA Auszahlung (nur Kryptowährungen)
Anzahl Coins: > 100
Zahlungsarten:

Poloniex ist eine der ältesten Börsen für den reinen Handel mit Kryptowährungen
schlechter Kundensupport
geringes Abhebelimit
Anzahl Coins: > 100
Zahlungsarten:

Bittrex ist seit Jahren eine der größten reinen Krypto zu Krypto Börsen
sehr viele Kryptowährungen
übersichtliche Usability
kein Kontoverifizierung notwendig
hohe Sicherheitsstandards
Kryptowährungen können nur mit anderen Kryptowährungen gekauft werden (keine Euros)
Anzahl Coins: > 100
Zahlungsarten:

OKEx ist eine große chinesische Kryptobörse
Anzahl Coins: > 100
Zahlungsarten: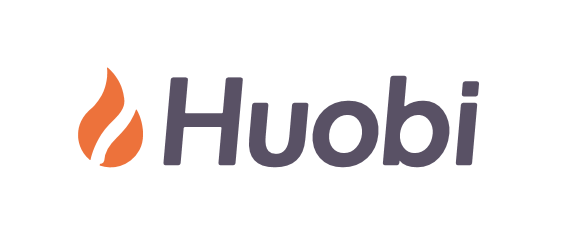 Huobi ist vor allem in China beliebt
Anzahl Coins: > 100
Zahlungsarten:
Cardano - third-generation blockchain
Cardano is a scientific project in the field of blockchain-based cryptocurrencies that aims to scientifically research and resolve all known difficulties of current systems.

Cardano is a multi-use blockchain with a scientific approach.

The main development principles are security, scalability and interoperability.

The Ouroboros protocol and staking produce consensus in an environmentally friendly and energy efficient way.

Interoperability enables communication with other blockchains.

Project development happens via a democratic decision-making process.
Alleinstellungsmerkmale von Cardano
Fast and inexpensive transactions (in seconds)

Interoperability between different blockchains

Platform for blockchain applications and smart contracts

Scientific basis

Plans to collaborate with regulators

Sensible trade-off between privacy and regulation
Cardano: Technische Besonderheiten
Strictly scientific approach

Multi-asset platform

High scalability

Consensus through proof-of-stake

Developed in Haskell
Historie, Entwicklung und aktueller Stand
Cardano was launched in 2015 by Ethereum co-founder Charles Hoskinson. With this project, Hoskinson pursued a strictly scientific approach from the very start in order to solve all the problems of blockchains that had arisen until then with regard to usability, scaling, security, and the everyday integration of cryptocurrencies.
To do this, he chose a modular structure with two layers, the settlement layer, which is responsible for processing transactions, and the control layer, which stores the code of smart contracts and executes them. The advantage of this architecture is horizontal and vertical scalability, as transactions and smart contracts can be executed in parallel.
Consensus is brought about by proof-of-stake and the Ouroboros protocol. Ouroboros is the first proven secure blockchain protocol developed and tested through fundamental research. Cardano is the first blockchain project to run based on this protocol. Ouroboros randomly selects a node to add the next block to the blockchain. This enables the decentralization of the Cardano network and sustainable scaling to global requirements without critically compromising security.
Since the Shelley Update in July 2020, ADA owners have been able to participate in the consensus by staking their coins, thereby earning transaction fees. Since a minimum number of ADA is required for staking, coins can be delegated to staking pools, allowing users with smaller holdings to participate.
Cardano relies on the functional programming languages Plutus and Haskell, which follow a mathematical logic and thus guarantee formal verification of smart contracts and mathematical traceability of execution.
The development of the project is realized by three entities: the Cardano Foundation, based in Switzerland, drives the project at the marketing level and is responsible for community development. The technology company Input Output HongKong (IOHK) runs the technical development along the roadmap. The Japanese company Emurgo takes care of commercial marketing by supporting companies in the practical implementation and use of Cardano, as well as investor and cooperation support.
Cardano Kritik
Critics accuse Cardano of being a ghost chain, since hardly any real use cases are running on Cardano currently. The main network Goguen, enabling smart contracts in practice, is not yet available. Thus, Cardano cannot yet unfold its full potential.
Critics also see a danger in the Proof-of-Stake consensus mechanism in that stakeholders could concentrate and thus determine the network. The debate about the advantages and disadvantages of Proof-of-Stake has not been conclusively settled, nor has it been decided in practice.
Charles Hoskinson expresses his visions of Cardano's future with little restraint, often earning him the accusation of overestimation. This also entails the risk that governments and institutions may feel attacked and oppose or fight the development of cryptocurrencies.
Cardano Prognose
The Alonzo testnet, which is intended to prepare for the arrival of smart contracts on Cardano, has been launched. The Alonzo hard fork is planned for September 2021. With the introduction of smart contracts Cardano is able to compete with Ethereum in functionality. Due to the mathematically verifiable security and low costs numerous projects could move from Ethereum to Cardano. Cardano offers an ERC-20 converter for this purpose, which makes the move hassle-free.
In addition, companies can start their own projects on Cardano with native tokens in the Goguen Mainnet. The tokens are anchored directly on the blockchain and can thus also be used for other smart contracts. For many use cases smart contracts are no longer necessary and the execution costs for these smart contracts are eliminated, offering a major advantage over the currently very cost-intense Ethereum transactions. It will also reduce complexity for users and increase security, as errors in the execution of smart contracts can no longer occur.
Cardano will thus transform into a multi-asset platform.
With this development, the advantages of Cardano, namely low transaction costs, high security and high scalability, will come into full effect and offer the best conditions especially for DeFi applications. But also NFT and logistics projects will benefit. It is not only to be expected that projects will switch from Ethereum to Cardano, but likewise that numerous new projects will start directly on Cardano. An example is the use in developing countries, with which Cardano can open up an immensely large user potential.
Cardano has already taken a first step in this direction with the partnership with Ethiopia announced in April 2021. The Atala Prism project to create digital identities in the African country attracted a great deal of attention.
After the Goguen era, the next development phase with Basho is expected to be launched in the second half of 2021. Its goal is to implement side chains on Cardano to which workloads can be outsourced. This will free up capacities on the base layer, which should lead to a targeted scaling of up to one million transactions per second in around 1 to 2 years.
Nutzen des Tokens
ADA is the cryptocurrency in which transaction fees are paid on the Cardano Blockchain.
Via staking, ADA are also required for transaction consensus. A portion of the staking reward is paid to token holders. Another portion is transferred to the treasury system which provides money for further development of Cardano or to fund projects on Cardano.
The token also serves a governance function. ADA holders can vote on the further development of Cardano and on the distribution of funding to projects.
Wichtige historische Meilensteine
30.07.2020
Shelly Update
Mit dem Shelly Upgrade wird das Staking im Mainnet von Cardano aktiviert
01.10.2017
Cardano wird zum ersten Mal auf Bittrex gehandelt
Bittrex ist die erste Börse, die ADA listet (später gefolgt von vielen anderen).
Quelle
13.09.2016
Gründung von Cardano Foundation
Die Cardano Foundation wurde 2016 in der Schweiz gegründet.
Quelle
Highlights der Nutzbarkeit von Cardano
01.10.2017
Cardano wird zum ersten Mal auf Bittrex gehandelt
Bittrex ist die erste Börse, die ADA listet (später gefolgt von vielen anderen).
Quelle
Weitere Infos zu Cardano
As of mid-2021, there were approximately 32 billion ADAs in circulation, out of the total 45 billion ADAs. There were a total of five official Cardano token sales between September 2015 and January 2017.
The founders of the project received approximately 16% of the token supply, specifically IOHK received approximately 2.5 billion ADA, Emurgo received approximately 2.1 billion ADA, and the Cardano Foundation received round about 648 million ADA.
84% of the total stock was distributed to investors.