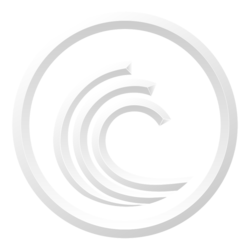 BitTorrent (BTT)
Zweck: Dezentrales Peer-to-Peer-Netzwerk
Preis für 1 BTT
0,000001 €
Rank: 63 - Market Cap: 0,88 Mrd. €
Weltweit größte P2P Filesharing Plattform
mehr als 100 Millionen aktive Nutzer monatlich
Verwendung ungenutzter Upload-Kapazitäten der User
Kaufe BitTorrent (BTT)

auf die Börsen:

Die Kryptobörse Bitfinex bietet auch Margin Trading an
keine persönliche Verifizierung oder Bankverbindung notwendig
schon sehr lange am Markt
Margin trading möglich
wurde schon einmal Opfer einer Hackerattacke (Bitfinex kam allerdings für den Schaden auf)
Anzahl Coins: > 100
Zahlungsarten:
Ohne Verifizierung (unter 10 BTC)

Krypto Börse ohne Verifizierung (bis 10 BTC)
Keine Verifizierung (KYC) unter 10BTC Auszahlung pro Tag notwendig
Viele Coins, oft auch sehr schnell neue Projekte
Oberfläche intuitiv (vergleichbar mit Binance)
Anzahl Coins: > 100
Zahlungsarten:

Aufstrebende Profi Krypto Börse
Umfassende Kryptobörse mit hunderten Coins
Lending, Derivate, Future & Margin Trading
Anzahl Coins: > 100
Zahlungsarten:

Relativ neuer Broker aus NL. Bei Coinmerce gibt es auch sehr viele kleinere Kryptowährungen im Direktkauf
viele Kryptowährungen, auch kleinere Coins
Direktauszahlung auf eigenes Wallet möglich
bis 500 Euro ohne Verifizierung mit Ausweis
Intuitive Bedienung
Noch relativ kleiner, neuer Anbieter
Anzahl Coins: 95
Zahlungsarten:

OKEx ist eine große chinesische Kryptobörse
Anzahl Coins: > 100
Zahlungsarten:

Poloniex ist eine der ältesten Börsen für den reinen Handel mit Kryptowährungen
schlechter Kundensupport
geringes Abhebelimit
Anzahl Coins: > 100
Zahlungsarten:
P2P file sharing dinosaur - now with tokens
BitTorrent provides a content-oriented peer-to-peer mechanism for decentralized distribution of data and large files over the Internet.

The network reduces server load many times over by allowing peers to even share incomplete files with each other.

The launch of BTT in early 2019 sought to tokenize the world's largest decentralized file-sharing protocol.

The token is used to pay for promotional offers, decentralized storage services, or as an incentive for service providers to share content.

BitTorrent also offers paid premium versions of its platform, including VPN features and ad-free browsing.
Alleinstellungsmerkmale von BitTorrent
World's largest P2P file sharing platform

More than 100 million monthly active users

Use of unused upload capacities of users
BitTorrent: Technische Besonderheiten
The BitTorrent File System (BTFS) is both a protocol and a network application.

BTT tokens are natively TRC-10 compliant. This means they conform to a technical token standard supported by the TRON blockchain.

Transactions take place via the so-called off-chain/on-chain method and enable token transfers between the TRON blockchain and private accounts.
Historie, Entwicklung und aktueller Stand
The BitTorrent network was created by Bram Cohen back in 2001. Three years later, BitTorrent Inc Corporation was founded. Quickly, the network advanced to become one of the most popular protocols in the transfer of files such as video games, video files and digital audio formats. Instead of downloading a file from a single source server, BitTorrent allows users to join a group of hosts to simultaneously upload or download the different pieces that make up a file.
As each peer receives a new piece of the file, it becomes a source of that piece for other peers. Thus, the original seed no longer has to send the piece to every user who has requested a copy.
In this way, each user group offloads file distribution to each other, allowing more new files to be shared. This results in a more effective system for sharing files on networks with lower bandwidth. In addition, BitTorrent trackers provide a list of files that can be transferred and allow the client to find seeds that can transfer the files. Torrents were used primarily for unauthorized sharing of copyrighted music, movies and TV series in the earlier days. However, from 2010 onwards, their popularity dropped significantly as legal streaming platforms such as Netflix or Spotify came on the scene for audio and video.
Since several attempts to create a trading platform based on BitTorrent failed, Bram Cohen started looking for a buyer for his company in 2016. Two years later, Justin Sun, founder of the cryptocurrency Tron, acquired BitTorrent for the price of $140 million. 
Shortly after, the BitTorrent token was created to incentivize users to maintain network bandwidth. Users who store files on their computers and speed up the network are rewarded with BTT coins. 
Currently, BitTorrent processes a large portion of the world's Internet traffic every day and has more than 100 million active users in nearly 140 countries each month, making it the world's largest torrent service.
BitTorrent Kritik



The token is to be established in a community that has become accustomed to sending files for free over the past few years. Since BitTorrent can be used to distribute huge files without requiring a corresponding server, this technology can also be used for illegally offered content.

Numerous dubious Internet sites use BTT for free downloads of actually paid content. If a user downloads a movie illegally, they redistribute the data publicly with BitTorrent during the download and thus make illegal copies of the content.

For older or less popular files, downloading can be slow or even impossible.
BitTorrent Prognose
BTT has established itself in the top 100 of all cryptocurrencies. With more than 100 million users already using BitTorrent around the world, a great level of awareness for it is ensured.
Many users find BitTorrent appealing because it can share files for free and efficiently. BitTorrent could also attract developers looking to launch new file-sharing applications that would benefit from an established user base.
Nutzen des Tokens
With BTT, BitTorrent has launched an attempt to tokenize the world's largest decentralized file-sharing protocol. BTT is a TRC10 utility token based on the blockchain, driving force behind the features of the world's popular decentralized protocols and applications.
Users can exchange the token with each other to optimize network speed and achieve faster downloads. The main purpose of BTT is primarily to motivate BitTorrent protocol users to offer infrastructure services such as data seed and hosting in exchange for the token.
Wichtige historische Meilensteine
Highlights der Nutzbarkeit von BitTorrent
Weitere Infos zu BitTorrent
The total supply is 990 billion BTT, all created at the launch of the blockchain.

As part of an Initial Coin Offering (ICO), the token was publicly launched in February 2019. The sale, which distributed six percent of the total BTT supply, was very successful: within a very short period of time, all 59.8 billion tokens, worth about $7.2 million, were sold out via the Binance Launchpad. Following the ICO, there was an airdrop distribution, which continues to take place monthly and is scheduled to run until February 2025.

19 percent of the tokens were also distributed to the BitTorrent team and umbrella organization, the BitTorrent Foundation, to develop the adaptation. Another 20 percent went to the TRON Foundation and 19.9 percent was earmarked for the BitTorrent ecosystem (developers and active users).

Four percent of the tokens are reserved for partnership activities. Another 10.1 percent of all tokens will be distributed to holders of the TRX token by February 2025. The amount of the monthly distribution will steadily increase and is intended to counter inflation.