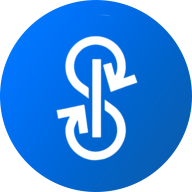 yearn.finance (YFI)
Zweck: Governance-Token für Yield Farming Apps
Preis für 1 YFI
10.938,08 €
Rank: 128 - Market Cap: 0,35 Mrd. €
häufig höheres Einkommen als CeFi-Möglichkeiten
hohe Sicherheit durch viele Audits und mögliche Versicherungen
Top 10-DeFi-Protokoll auf Ethereum
yearn.finance Kursverlauf
Kaufe yearn.finance (YFI)

auf die Börsen:
Größte Krypto Börse, viele Funktionen. SEPA verfügbar!
günstige Handelsgebühren
sehr viele Kryptowährungen
viele Funktionen (Futures, Optionen, Margin Trading...)
Ethereum Staking möglich
Preis für 1 YFI
10.966,61 €
Anzahl Coins: > 100
Zahlungsarten:
Großer niederländischer Anbieter mit günstigen Preisen.
10 Euro Startguthaben über unseren Link!
Verifizierung mittels Ausweis Upload / Foto innerhalb Minuten
Wahl zwischen sehr einfacher Benutzeroberfläche oder Profi Börse
Möglichkeit für Staking
bis zu 100.000 Euro Accountversicherung gegen unerlaubten Zugriff
Transfer aufs eigene Wallet beim ersten Mal umständlich
Preis für 1 YFI
10.951,31 €
Anzahl Coins: > 100
Zahlungsarten:
Bitpanda aus Österreich ist ein innovativer Anbieter für den Direktkauf Kryptowährungen
größter Funktionsumfang aller Broker (Sparplan, Crypto Index, ..)
sehr übersichtlich, leicht verständlich, modernes Design
deutschsprachiger Anbieter (Support, Zahlungsmethoden)
viele Coins, außerdem Metalle, Aktien und ETFs
Mittelherkunft bei Verkauf über 10.000 Euro notwendig
Preis für 1 YFI
11.104,51 €
Anzahl Coins: 56
Zahlungsarten:

Die Kryptobörse Bitfinex bietet auch Margin Trading an
keine persönliche Verifizierung oder Bankverbindung notwendig
schon sehr lange am Markt
Margin trading möglich
wurde schon einmal Opfer einer Hackerattacke (Bitfinex kam allerdings für den Schaden auf)
Anzahl Coins: > 100
Zahlungsarten:

Kraken ist eine renommierte Kryptobörse, die auch Euroeinzahlungen anbietet
sehr lange am Markt, hohe Sicherheit
günstige Handelsgebühren
Anzahl Coins: > 100
Zahlungsarten:
Ohne Verifizierung (unter 10 BTC)

Krypto Börse ohne Verifizierung (bis 10 BTC)
Keine Verifizierung (KYC) unter 10BTC Auszahlung pro Tag notwendig
Viele Coins, oft auch sehr schnell neue Projekte
Oberfläche intuitiv (vergleichbar mit Binance)
Anzahl Coins: > 100
Zahlungsarten:

Crypto.com bietet eine App mit diverse Krypto-Dienstleistungen an (Kaufen, VErkaufen, Kreditkarten, Darlehen...)
umfassende App mit vielen Funktionen rund
gute physische Krypto Kreditkarte (Debit) mit vielen Rabatten und Cashback
Preis für 1 YFI
10.989,77 €
Anzahl Coins: > 100
Zahlungsarten:

Aufstrebende Profi Krypto Börse
Umfassende Kryptobörse mit hunderten Coins
Lending, Derivate, Future & Margin Trading
Anzahl Coins: > 100
Zahlungsarten:

Große Kryptobörse mit vielen Coins
Bis zu 1 BTC Auszahlungslimit keine Verifizierung notwendig
Margin Handel möglich
SEPA Einzahlung möglich
keine SEPA Auszahlung (nur Kryptowährungen)
Anzahl Coins: > 100
Zahlungsarten: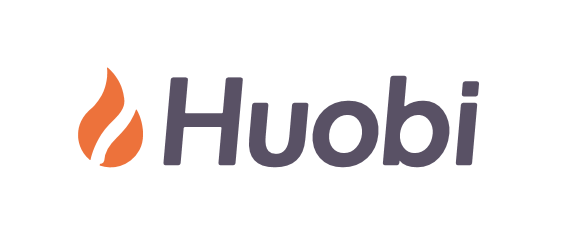 Huobi ist vor allem in China beliebt
Anzahl Coins: > 100
Zahlungsarten:

OKEx ist eine große chinesische Kryptobörse
Anzahl Coins: > 100
Zahlungsarten:

Poloniex ist eine der ältesten Börsen für den reinen Handel mit Kryptowährungen
schlechter Kundensupport
geringes Abhebelimit
Anzahl Coins: > 100
Zahlungsarten:
yearn.finance - programmatic yield farming
YFI is a DeFi protocol and is based on Ethereum.

The focus is on automatically generating passive income on stablecoins and other popular cryptocurrencies.

By linking different lending or yield farming platforms, passive income is generated.

Andre Cronje actually programmed the smart contracts for himself before he published them.
Alleinstellungsmerkmale von yearn.finance
Often higher income than CeFi opportunities

High security due to many audits and possible insurances

Top 10 CeFi protocol on Ethereum
yearn.finance: Technische Besonderheiten
ERC20 token

Serves as governance token for the Yearn ecosystem

Low maximum supply of 36,666
Historie, Entwicklung und aktueller Stand
Yearn Finance's ecosystem essentially goes back to Andre Cronje, a former lawyer who became aware of the emerging DeFi environment via the Big Data and Fintech detour and started programming in this field. After the first lending protocols like Aave or Compound had outgrown their infancy, he originally programmed a smart contract on Ethereum for himself that automatically shifted deposited coins into the most lucrative protocol at the time. Thus iEarn was born, which used a website to allow anyone to deposit coins into the contracts and passively grow them. Cronje was gradually joined by more and more developers, who further developed the strategies, closed security loopholes and generated more contracts.
Today, passive income can be generated in almost 50 Vaults and several other Lending Contracts. Various stablecoins tied to the US dollar and Euro as well as volatile cryptocurrencies such as Bitcoin, Ethereum or YFI are available.
If the user deposits their coins, they receive various yTokens back as "receipts". They can also be freely traded as ERC20 tokens. Usually, but not always, the tokens can be exchanged back at any time. They thus form the DeFi equivalent of a call money account. The current expected interest rates can be found on the Yearn website and should make anyone who has invested their money with their local bank green with envy.
The YFI token was not created until late summer 2020, when Yearn Finance had already locked up the equivalent of around one billion US dollars in capital in its contracts (TVL). It serves a governance purpose similar to Uniswap.
The token had a spectacular run, overtaking the bitcoin price several times in between, albeit at a much lower market capitalization. In the spring of 2021, YFI jumped on the Memecoin bandwagon and created the coin Woofy, from which every hodler can receive one million for a YFI.
yearn.finance Kritik
YFI is a pure governance token, so it only receives its value via the voting rights associated with it. Since all smart contracts are publicly visible, they can be imitated at any time, which has already happened. As with all decentralized DeFi applications, there is always the risk of an exploit, i. e. strategies being circumvented and some or all of the invested capital being withdrawn. These incidents, such as Yearn's February 2021 exploit of the DAI vault in which $11 million in capital was taken by a hacker, naturally affect the price of the governance token. While the developers replaced the lost capital in this incident, they emphasized that this was an exception. Due to the lack of deposit insurance and the complexity of the DeFi ecosystem, many investors are still skeptical about the possibilities of DeFi protocols.
A major problem, as with many projects running on Ethereum, is the often exorbitantly high fees charged by the blockchain. Yearn is not yet available on Layer 2 side chains or cheaper blockchains, which means that investing capital for small amounts is hardly worthwhile. In the meantime, many investors switched to the Binance smart chain, for example, on which Yearn cannot be used, due to the fees, among other reasons. A migration would be complex because all cooperation projects like Curve would have to run on the same side chain, so it will probably be necessary to wait for Ethereum 2.0 until the fees are reduced to such an extent that it is possible to move smaller amounts quickly and cheaply.
yearn.finance Prognose
Unfortunately, there is no official roadmap for Yearn Finance, so future changes are largely subject to speculation. It is certainly safe to assume that the number of projects Yearn cooperates with in order to generate higher returns for investors will increase.
In the course of this, the number of coins that users can invest is also likely to increase. In addition, the use of the in-house insurance protocol Cover will probably be simplified and automated. So, in the future, those who want to invest their money could select whether they want to have insurance integrated or not immediately before depositing it into the smart contract.
In any case, jumping on the memecoin bandwagon by implementing the WOOFY token (which, however, is of extremely limited use) proves that the Yearn community is capable of reacting to current trends and developments in the crypto market even in the short term. However, it is unclear if and when further developments such as a migration to Layer 2 side chains or other blockchains will come.
Nutzen des Tokens
YFI is a pure governance token, which means that anyone who holds tokens and deposits them in the corresponding smart contract has voting rights in all upcoming changes and can thus have a say in the further development of the protocol. For holders of smaller shares and investors without the necessary technical understanding, this is usually not too interesting, but the token still has value, especially because whales gain significant power over the project by accumulating larger amounts of tokens.
Wichtige historische Meilensteine
Highlights der Nutzbarkeit von yearn.finance
Weitere Infos zu yearn.finance
YFI tokens were not issued in advance, but could initially only be purchased up to a fixed maximum of 30,000 tokens by farming. This ensured that YFI was one of the most decentralized projects on the market at the beginning and that the five largest shareholders only owned around 10 percent of the tokens. Even Andre Cronje says he owns only about 10 tokens. In February 2021, a vote was taken to generate another 6,666 tokens to incentivize developers to continue supporting the project. This could theoretically happen again at any time, but it is unlikely, as hodlers naturally cut their own flesh with the generation of further tokens.


yearn.finance: Nützliche Links