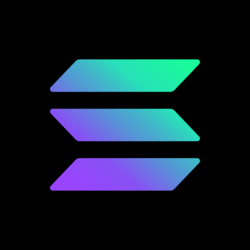 Solana (SOL)
Zweck: möglicher Ethereum Killer
Rank: 9 - Market Cap: 13,73 Mrd. €
sehr hohe Transaktionsgeschwindigkeit auch für Smart Contracts
Energieeffizienz
möglicherweise bessere Abwägung zwischen Skalierung, Sicherheit und Dezentralität
Kaufe Solana (SOL)

auf die Börsen:
Größte Krypto Börse, viele Funktionen. SEPA verfügbar!
günstige Handelsgebühren
sehr viele Kryptowährungen
viele Funktionen (Futures, Optionen, Margin Trading...)
Ethereum Staking möglich
Anzahl Coins: > 100
Zahlungsarten:
Großer niederländischer Anbieter mit günstigen Preisen.
10 Euro Startguthaben über unseren Link!
Verifizierung mittels Ausweis Upload / Foto innerhalb Minuten
Wahl zwischen sehr einfacher Benutzeroberfläche oder Profi Börse
Möglichkeit für Staking
bis zu 100.000 Euro Accountversicherung gegen unerlaubten Zugriff
Transfer aufs eigene Wallet beim ersten Mal umständlich
Anzahl Coins: > 100
Zahlungsarten:

Die Kryptobörse Bitfinex bietet auch Margin Trading an
keine persönliche Verifizierung oder Bankverbindung notwendig
schon sehr lange am Markt
Margin trading möglich
wurde schon einmal Opfer einer Hackerattacke (Bitfinex kam allerdings für den Schaden auf)
Anzahl Coins: > 100
Zahlungsarten:

Kraken ist eine renommierte Kryptobörse, die auch Euroeinzahlungen anbietet
sehr lange am Markt, hohe Sicherheit
günstige Handelsgebühren
Anzahl Coins: > 100
Zahlungsarten:
Ohne Verifizierung (unter 10 BTC)

Krypto Börse ohne Verifizierung (bis 10 BTC)
Keine Verifizierung (KYC) unter 10BTC Auszahlung pro Tag notwendig
Viele Coins, oft auch sehr schnell neue Projekte
Oberfläche intuitiv (vergleichbar mit Binance)
Anzahl Coins: > 100
Zahlungsarten:

Crypto.com bietet eine App mit diverse Krypto-Dienstleistungen an (Kaufen, VErkaufen, Kreditkarten, Darlehen...)
umfassende App mit vielen Funktionen rund
gute physische Krypto Kreditkarte (Debit) mit vielen Rabatten und Cashback
Anzahl Coins: > 100
Zahlungsarten:

Aufstrebende Profi Krypto Börse
Umfassende Kryptobörse mit hunderten Coins
Lending, Derivate, Future & Margin Trading
Anzahl Coins: > 100
Zahlungsarten:

Große Kryptobörse mit vielen Coins
Bis zu 1 BTC Auszahlungslimit keine Verifizierung notwendig
Margin Handel möglich
SEPA Einzahlung möglich
keine SEPA Auszahlung (nur Kryptowährungen)
Anzahl Coins: > 100
Zahlungsarten: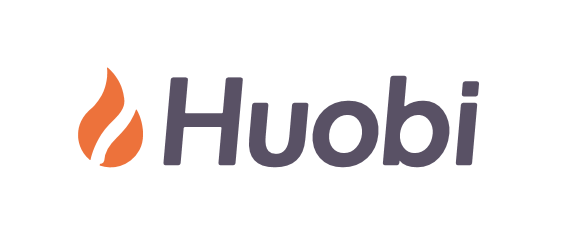 Huobi ist vor allem in China beliebt
Anzahl Coins: > 100
Zahlungsarten:

OKEx ist eine große chinesische Kryptobörse
Anzahl Coins: > 100
Zahlungsarten:

Poloniex ist eine der ältesten Börsen für den reinen Handel mit Kryptowährungen
schlechter Kundensupport
geringes Abhebelimit
Anzahl Coins: > 100
Zahlungsarten:
The better Ethereum?
Solana is the main competitor of Ethereum, along with Cardano and Polkadot.

With Proof of History, Solana enables efficient consensus building as a basis for very high transaction speed.

The project features many technical innovations, and interest from venture capitalists in further development is high.

The platform is still in beta version, nevertheless quite a few projects are already running on Solana.

Bridges to other blockchains enable interoperability.
Alleinstellungsmerkmale von Solana
Very high transaction speed also for smart contracts

Energy efficiency

Possibly better trade-off between scaling, security and decentralization

Fast growing ecosystem
Solana: Technische Besonderheiten
Proof of Stake with Proof of History

Transaction speed is achieved without side chains or sharding
Historie, Entwicklung und aktueller Stand
The blockchain project Solana was founded in 2017 by Anatoly Yakovenko, a former Qualcomm employee, as an efficient solution for consensus building in decentralized networks. With Proof of History, he installed a decentralized clock on the blockchain that provides each transaction with a cryptographic timestamp. In the entire decentralized network, this means that only the time of the integrated digital clock of the blockchain is decisive and not the local times of the individual nodes.
The validators can clearly order and check the transactions in terms of time and pack a lot of transactions into a block very quickly. The block time is 400 to 800 milliseconds. With this method, Solana achieves a transaction speed of more than 50,000 transactions per second at very low fees, which is comparable to the speed of central networks. It is also noteworthy that Solana realizes these speeds without the use of side chains or sharding.
In addition to Proof of History (PoH), Solana makes use of other technical innovations:
Tower BFT as a pre-consensus clock to reduce messaging overhead and latency.
Turbine Protocol for distributing the smallest possible data packets to the validators, which are thereby distributed in the network very quickly
Gulf Stream as a transaction-forwarding protocol that enables fast forwarding to validators with free capacity
Sealevel for parallel processing of more than 10,000 smart contracts
Pipelining as a transaction processing unit for validation optimization, so that large blocks are quickly processed and distributed in the network
Cloudbreak as a proprietary database solution for horizontal scaling
Archivers as a distributed ledger store
Solana has created Wormhole, a bidirectional cross-chain bridge that enables existing projects, platforms, and communities to seamlessly move tokenized assets across blockchains to take advantage of Solana's high speed and low cost. This bridge is already live to Ethereum in use.
Network security and consensus are achieved through Proof of Stake, backed by PoH. Any SOL owner can become a validator, there is no minimum amount required to own SOL.
San Francisco-based Solana Labs is responsible for the development of the blockchain. The Solana Foundation, based in Geneva, is a non-profit organization responsible for building the Solana network and its community while promoting blockchain adoption.
Solana Kritik
After the expressedly positive start of the project there was a setback in December 2020 when Solana went down for six hours. A bug in the beta main network prevented block confirmations. This earned Solana the accusation of not being 100% mature yet.
Critical comments in this context also include the fact that the main network is still running in the beta version. However, the incident in December 2020 confirmed Yakovenko's view that this phase should be used to identify and rectify any difficulties and problems that arise as early as possible so that the operation of the actual mainnet can get off to an optimal start.
The strong involvement of venture capitalists in the development of Solana, who are naturally interested in a return on investment, is also viewed critically. This return would come from private investors who hardly had a chance to be "in early".
Solana Prognose
Due to these technical innovations, Solana is currently the fastest growing blockchain project and has established itself as a strong competitor to Ethereum. Although Solana is still in beta, numerous decentralized applications are already running, especially from the DeFi sector, e.g. the decentralized exchange Serum.
Investor interest is high. In 2021, Solana raised another $314 million in venture capital. The funds will be used, among other things, to develop new hardware that will enable it to process more than 700,000 transactions per second. This would make Solana faster than Nasdaq.
Solana Labs also wants to use this venture capital to fund startups wanting to develop decentralized projects in the field of DeFi, Web3 and blockchain gaming for the Solana Blockchain.
With these prerequisites, Solana is well-equipped to successfully further expand its already large potential and network.
However, the extent to which the Solana Blockchain is truly decentralized and thus resistant to censorship remains to be seen.
Nutzen des Tokens
The token SOL is needed to pay the transaction fees on the Solana blockchain. It is also used to pay the validators via staking as well as to pay the archivers who report free storage space.
Wichtige historische Meilensteine
Highlights der Nutzbarkeit von Solana
Weitere Infos zu Solana
Von den ca. 495 Millionen Token befinden sich mehr als 270 Millionen im Umlauf.

Die Token sind wie folgt verteilt: 16,23 % flossen in einen anfänglichen Seed-Sale, 12,92 % der Token wurden für den Founding-Sale verwendet, 12,79 % der SOL-Coins wurden an die Teammitglieder verteilt und 10,46 % der Token wurden an die Solana Foundation übergeben. Die restlichen Token wurden bereits für den öffentlichen und privaten Verkauf freigegeben oder sollen noch auf den Markt gebracht werden.