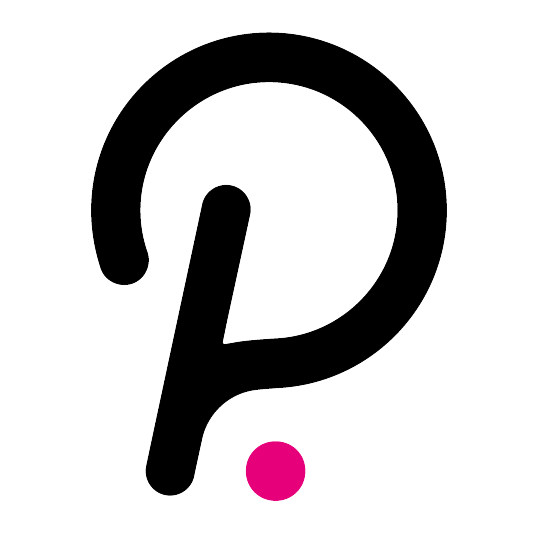 Polkadot (DOT)
Zweck: Die Brücke zwischen Blockchains
Rank: 10 - Market Cap: 9,78 Mrd. €
Multichain-Modell
Interoperabilität zwischen Chains, privat wie öffentlich
Next-Generation Blockchain
Kaufe Polkadot (DOT)

auf die Börsen:
Größte Krypto Börse, viele Funktionen. SEPA verfügbar!
günstige Handelsgebühren
sehr viele Kryptowährungen
viele Funktionen (Futures, Optionen, Margin Trading...)
Ethereum Staking möglich
Anzahl Coins: > 100
Zahlungsarten:
Großer niederländischer Anbieter mit günstigen Preisen.
10 Euro Startguthaben über unseren Link!
Verifizierung mittels Ausweis Upload / Foto innerhalb Minuten
Wahl zwischen sehr einfacher Benutzeroberfläche oder Profi Börse
Möglichkeit für Staking
bis zu 100.000 Euro Accountversicherung gegen unerlaubten Zugriff
Transfer aufs eigene Wallet beim ersten Mal umständlich
Anzahl Coins: > 100
Zahlungsarten:
Bitpanda aus Österreich ist ein innovativer Anbieter für den Direktkauf Kryptowährungen
größter Funktionsumfang aller Broker (Sparplan, Crypto Index, ..)
sehr übersichtlich, leicht verständlich, modernes Design
deutschsprachiger Anbieter (Support, Zahlungsmethoden)
viele Coins, außerdem Metalle, Aktien und ETFs
Mittelherkunft bei Verkauf über 10.000 Euro notwendig
Anzahl Coins: 56
Zahlungsarten:

Die Kryptobörse Bitfinex bietet auch Margin Trading an
keine persönliche Verifizierung oder Bankverbindung notwendig
schon sehr lange am Markt
Margin trading möglich
wurde schon einmal Opfer einer Hackerattacke (Bitfinex kam allerdings für den Schaden auf)
Anzahl Coins: > 100
Zahlungsarten:

Kraken ist eine renommierte Kryptobörse, die auch Euroeinzahlungen anbietet
sehr lange am Markt, hohe Sicherheit
günstige Handelsgebühren
Anzahl Coins: > 100
Zahlungsarten:
Ohne Verifizierung (unter 10 BTC)

Krypto Börse ohne Verifizierung (bis 10 BTC)
Keine Verifizierung (KYC) unter 10BTC Auszahlung pro Tag notwendig
Viele Coins, oft auch sehr schnell neue Projekte
Oberfläche intuitiv (vergleichbar mit Binance)
Anzahl Coins: > 100
Zahlungsarten:

Crypto.com bietet eine App mit diverse Krypto-Dienstleistungen an (Kaufen, VErkaufen, Kreditkarten, Darlehen...)
umfassende App mit vielen Funktionen rund
gute physische Krypto Kreditkarte (Debit) mit vielen Rabatten und Cashback
Anzahl Coins: > 100
Zahlungsarten:

Aufstrebende Profi Krypto Börse
Umfassende Kryptobörse mit hunderten Coins
Lending, Derivate, Future & Margin Trading
Anzahl Coins: > 100
Zahlungsarten:

Große Kryptobörse mit vielen Coins
Bis zu 1 BTC Auszahlungslimit keine Verifizierung notwendig
Margin Handel möglich
SEPA Einzahlung möglich
keine SEPA Auszahlung (nur Kryptowährungen)
Anzahl Coins: > 100
Zahlungsarten: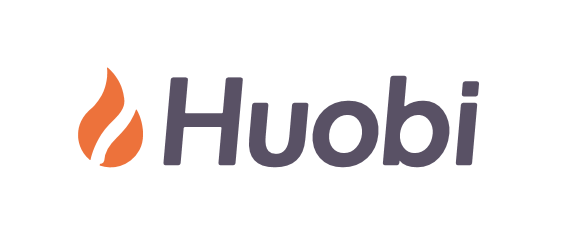 Huobi ist vor allem in China beliebt
Anzahl Coins: > 100
Zahlungsarten:

OKEx ist eine große chinesische Kryptobörse
Anzahl Coins: > 100
Zahlungsarten:

Poloniex ist eine der ältesten Börsen für den reinen Handel mit Kryptowährungen
schlechter Kundensupport
geringes Abhebelimit
Anzahl Coins: > 100
Zahlungsarten:

Bittrex ist seit Jahren eine der größten reinen Krypto zu Krypto Börsen
sehr viele Kryptowährungen
übersichtliche Usability
kein Kontoverifizierung notwendig
hohe Sicherheitsstandards
Kryptowährungen können nur mit anderen Kryptowährungen gekauft werden (keine Euros)
Anzahl Coins: > 100
Zahlungsarten:
Interoperability and scalability
Polkadot was initiated by Gavin Wood, co-founder and former CTO of Ethereum, among others. The project is supported by the Web3 Foundation.

Polkadot is a protocol that combines individual blockchains (parachains) created for specific applications, united in one network.

Data, information and tokens can be exchanged and processed between the different parachains.

Through the interoperability of individual blockchains created for specific applications, e. g. in logistics, finance, etc., Polkadot opens the way for new innovations.

At its heart is the relay chain to which the individual parachains dock, ensuring network security, consensus and interoperability.

Bridges allow the Parachains to interact with external networks, e. g. Bitcoin.
Alleinstellungsmerkmale von Polkadot
Multichain model

Interoperability between chains, private and public

Next-Generation blockchain

Transactions can be executed in parallel across different chains

Updates possible without hard fork
Polkadot: Technische Besonderheiten
Uses substrate technology, a framework for building blockchains.

Uses Wasm, which is co-developed by Google and Microsoft, among others.

Libp2p for identification of and communication between blockchains

Variation of Delegated Proof-of-Stake: nominated Proof-of-Stake

Own contract language Pact planned
Historie, Entwicklung und aktueller Stand
Polkadot was created in 2016 from an idea by Dr. Gavin Wood, a co-founder and CTO of Ethereum, and is being developed by the Web3 Foundation. It connects blockchains that operate separately and in isolation under one umbrella, allowing them to communicate and exchange data in a secure environment. Interoperability is ensured by its special structure with the relay chain, parachains and bridges. The relay chain is the heart of the network that monitors all transactions. It is responsible for network security, consensus and interoperability. Parachains are individually developed blockchains that can use their own tokens for their functionality. They dock in parallel to the relay chain while adhering to certain standards and pay for each individual or a persistent connection to the relay chain. Bridges can be used to establish communication links to external blockchains such as Bitcoin or Ethereum.
Communication flows via the nominated Proof-of-Stake consensus mechanism in conjunction with the GRANDPA algorithm (GHOST-based Recursive Ancestor Deriving Prefix Agreement) which finalizes transactions. Once more than two thirds of the validators confirm a chain containing a particular block, all blocks leading to that one are finalized at once. This setup can handle up to 1,000 transactions per second. Gavin Wood's goal is to increase this to one million transactions per second.
There are four consensus roles. The validators secure the relay chain through DOT staking. Nominators also help secure the network by transferring their tokens to validators for staking. Collators monitor transactions on individual parachains and perform checks for validators. Fishermen monitor the entire network and report actions that can harm the network to validators.
Network upgrades are possible without hardforks using Polkadot's transparent on-chain governance system. Projects running on the network remain agile and can keep pace with current technology developments. It bypasses the time-consuming and risky hard forks that are a barrier to entry into the blockchain world for many companies.
Parachains are already running in Polkadot's Rococo testnet. KUSAMA, an experimental version of Polkadot, is scheduled to launch in the summer of 2021. It will serve Parachain developers to test ideas in a real development environment before implementing them on Polkadot. The main Polkadot network is scheduled to launch at the end of 2021.
Polkadot Kritik
Many projects are pursuing the vision of the Internet of Blockchain. Even though Polkadot is far advanced in its development the project has not yet proven itself in practice. With Ethereum and Cardano, Polkadot is also competing against two strong rivals.
Critics see a danger in the nominated Proof-of-Stake consensus mechanism, namely that stakeholders could concentrate and thus determine the network. The debate about the advantages and disadvantages of Proof-of-Stake has not been conclusively settled, nor has it been decided in practice.
The token is inflationary. There is no maximum number of DOT. In the first year, the inflation is expected to be 10% and reduce in the long term. It remains to be seen whether the function underlying the reduction will prove itself in practice and how inflation will affect the price.
Since Polkadot is still a young company with high expectations, the price of the token is very volatile. This makes it difficult to use in everyday business, as prices cannot be reliably calculated on this basis.
Polkadot Prognose
Polkadot wants to build the decentralized Web 3.0 with its network of networks. Each user is to retain control over their data and identity in a trustworthy environment without intermediaries.
The potential of the Polkadot architecture has already been recognized by over 300 network partners who are building their projects on Polkadot, including quite a few DeFi solutions (e.g. Clover Finance, Acala and others).
The module-based development environment Substrate enables the development of decentralized applications without specific programming skills. The applications run in a secure, very fast environment that other projects, e. g. Ethereum, cannot yet enable. Polkadot's block time is only 6 seconds. Most transactions can be finally confirmed in less than a minute. These are ideal conditions, especially for DeFi applications. The inhibition threshold for using Polkadot is thus lowered considerably. This suggests that the number of Polkadot projects in the DeFi area will steadily increase.
The development of Polkadot is moreover supported by the community effect. The more projects interact in this network, the more important integration becomes for each new project to participate in the technology development and network effect.
Wichtige historische Meilensteine
18.06.2020
Live-Gang von Polkadot
Polkadot geht einen Monat nach dem Start des Mainnets live, die Community übernimmt die Kontrolle von der Web3 Foundation. Kurze Zeit später wird der DOT auf allen bekannten Börsen gelistet.
15.10.2017
Polkadot ICO: vielversprechend gestartet, schlussendlich gehackt
Polkadot startet den ICO, der bis zum 27. Oktober läuft. Die Einnahmen betragen 485,331 ETH.
Nur kurze Zeit später, im November 2017, wird klar, dass zwei Drittel der ETH verloren sind. Hacker nutzen eine Lücke im Code, um einen Smart Contract laufen zu lassen.
Das Ereignis erhielt den Namen "Parity Hack", da der Fehler beim Parity Wallet lag. Gavin Woods, der Gründer von Polkadot, ist CEO von Parity.
13.06.2017
Polkadot geht an den Start
Im Juni 2017 ging Polkadot an den Start.
Highlights der Nutzbarkeit von Polkadot
Weitere Infos zu Polkadot
During the ICO in October 2017, 50% of the available 10 million tokens were sold in an auction, raising $145 million for Polkadot. 30% of the tokens were held by the Web3 Foundation. The remaining 20% was available for pre-launch rewards. 
In August 2020, the Polkadot community decided to increase the token count by a factor of 100 from the original 10 million to 1 billion through a redenomination. This was to avoid the use of many decimal places and to facilitate the calculation. However, this had no influence on the distribution of the tokens. 
Since the redenomination, (only) the (new) DOT token is traded on the crypto exchanges under the abbreviation DOT. 
Of the 1 billion existing tokens, just under 945 million are in circulation. 
Polkadot: Nützliche Links