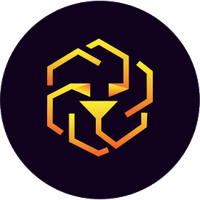 Unus Sed LEO (LEO)
Zweck:
Rank: 21 - Market Cap: 4,35 Mrd. €
Rabatte und Vorteile für Halter
LEO werden stückeweise zurückgekauft (Token Burn), um Wertsteigerung zu erreichen
Token zur Investition auf der IEO-Plattform von Bitfinex, Tokinex
Kaufe LEO Token (LEO)

auf die Börsen:

Die Kryptobörse Bitfinex bietet auch Margin Trading an
keine persönliche Verifizierung oder Bankverbindung notwendig
schon sehr lange am Markt
Margin trading möglich
wurde schon einmal Opfer einer Hackerattacke (Bitfinex kam allerdings für den Schaden auf)
Anzahl Coins: > 100
Zahlungsarten:

Aufstrebende Profi Krypto Börse
Umfassende Kryptobörse mit hunderten Coins
Lending, Derivate, Future & Margin Trading
Anzahl Coins: > 100
Zahlungsarten:

OKEx ist eine große chinesische Kryptobörse
Anzahl Coins: > 100
Zahlungsarten:
The Unus Sed Leo Coin (LEO token) originates from an Initial Exchange Offering by iFinex, the owner company of Bitfinex.

LEO was primarily created out of the motivation to meet a financial emergency head-on. iFinex had taken capital from the USDT stock and illegally allocated it to the struggling Bitfinex exchange. Funds already designated for this purpose had previously been frozen due to pending transactions. 

An earlier hack and the lack of fiat backing for USDT were further motivations for the introduction of an exchange token.

LEO can be used on Bitfinex and Ethfinex. However, other tokens are also used there. 

LEO has a high similarity to BNB, the token of the Binance ecosystem.
Alleinstellungsmerkmale von Unus Sed LEO
Discounts and benefits for holders

LEO are repurchased piecemeal (token burn) to achieve value appreciation

Tokens available for investment on Bitfinex's IEO platform, Tokinex.
Unus Sed LEO: Technische Besonderheiten
Unus Sed LEO Kritik
Critics see LEO as a vehicle for further capital raising and negate the token's usefulness in the iFinex ecosystem. Especially holders with a heavy usage of Bitfinex benefit from the coin.
Wichtige historische Meilensteine
22.05.2019
Start von Unus Sed LEO – Exchange Token von Bitfinex
Start des Tokens in einem Initial Exchange Offering. Ab dem 14.Juni 2019 kauft Bitfinex den Token in einem Token-Burn-Mechanismus zurück.
Highlights der Nutzbarkeit von Unus Sed LEO