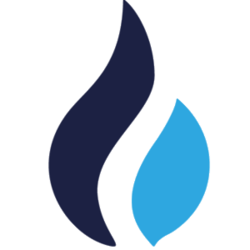 Huobi Token (HT)
Zweck: der limitierte Exchange Token von Huobi
Rank: 52 - Market Cap: 0,83 Mrd. €
Vorteile für HT-Halter, beispielsweise Rabatte, exklusive Zugänge und Teilnahme in IEOs
geringere Transaktionsgebühren
HT-Besitzer bestimmen mit, welche Coins und Projekte die Plattform listet
The Huobi Token (HT) is the token of the Huobi ecosystem, the third largest cryptocurrency trading platform in the world. 

HT resembles exchange tokens like BNB and LEO and is heavily inspired by them. It shares some of the same features. 

Owners get many benefits by holding HT in their wallets on the exchange.

When Huobi had to relocate to Singapore due to the closure of its bitcoin business in China, HT helped retain customers and encourage them to spend more.

Huobi distributed the token among VIP customers in 2018. At any given time, there is a maximum number of 500 million in circulation.
Alleinstellungsmerkmale von Huobi Token
Benefits for HT holders, such as discounts, exclusive access and participation in IEOs

lower transaction fees

HT holders help determine which coins and projects the platform lists

20% of the proceeds from each Huobi Contract and Huobi Global are used to buy back and destroy tokens (token burn)
Huobi Token: Technische Besonderheiten
Wichtige historische Meilensteine
22.01.2018
Huobi gibt den neuen Huobi Token in einem Airdrop aus
Die Verteilung des Huobi Token an VIP-Abonnenten beginnt. 300 Millionen Token wechseln die Besitzer.
Die 200 Millionen weiteren Token bleiben für Belohnungen, Betrieb der Plattform sowie die Incentivierung des Entwicklungsteams hinterlegt.
01.04.2015
Huobi Token als Sponsoren
Im April 2015 schloss sich Huobi im Rahmen einer "Digital Asset Research Initiative" und sponsoren ein Projekt im Internet Fiance Laboratory von mit einer asiatischen Finanzenschule.
15.06.2013
Gründung von Huobi Token
Huobi Token wurde 2013 von Leon Li gegründet.
Highlights der Nutzbarkeit von Huobi Token