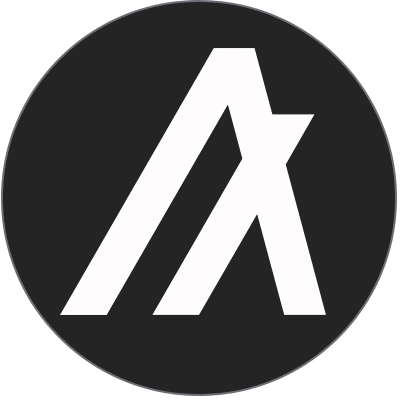 Algorand (ALGO)
Zweck: PoS Smart Contranct Plattform
Preis für 1 ALGO
0,2365 €
Rank: 30 - Market Cap: 1,68 Mrd. €
geringe Transaktionsgebühren
schnelle Transaktionsabwicklung innerhalb von 5 Sekunden
ausschließlich Proof of Stake
Kaufe Algorand (ALGO)

auf die Börsen:
Größte Krypto Börse, viele Funktionen. SEPA verfügbar!
günstige Handelsgebühren
sehr viele Kryptowährungen
viele Funktionen (Futures, Optionen, Margin Trading...)
Ethereum Staking möglich
Anzahl Coins: > 100
Zahlungsarten:
Großer niederländischer Anbieter mit günstigen Preisen.
10 Euro Startguthaben über unseren Link!
Verifizierung mittels Ausweis Upload / Foto innerhalb Minuten
Wahl zwischen sehr einfacher Benutzeroberfläche oder Profi Börse
Möglichkeit für Staking
bis zu 100.000 Euro Accountversicherung gegen unerlaubten Zugriff
Transfer aufs eigene Wallet beim ersten Mal umständlich
Anzahl Coins: > 100
Zahlungsarten:

Kraken ist eine renommierte Kryptobörse, die auch Euroeinzahlungen anbietet
sehr lange am Markt, hohe Sicherheit
günstige Handelsgebühren
Anzahl Coins: > 100
Zahlungsarten:
Ohne Verifizierung (unter 10 BTC)

Krypto Börse ohne Verifizierung (bis 10 BTC)
Keine Verifizierung (KYC) unter 10BTC Auszahlung pro Tag notwendig
Viele Coins, oft auch sehr schnell neue Projekte
Oberfläche intuitiv (vergleichbar mit Binance)
Anzahl Coins: > 100
Zahlungsarten:

Crypto.com bietet eine App mit diverse Krypto-Dienstleistungen an (Kaufen, VErkaufen, Kreditkarten, Darlehen...)
umfassende App mit vielen Funktionen rund
gute physische Krypto Kreditkarte (Debit) mit vielen Rabatten und Cashback
Anzahl Coins: > 100
Zahlungsarten:

Große Kryptobörse mit vielen Coins
Bis zu 1 BTC Auszahlungslimit keine Verifizierung notwendig
Margin Handel möglich
SEPA Einzahlung möglich
keine SEPA Auszahlung (nur Kryptowährungen)
Anzahl Coins: > 100
Zahlungsarten: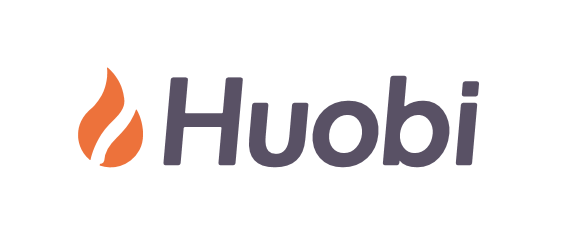 Huobi ist vor allem in China beliebt
Anzahl Coins: > 100
Zahlungsarten:

OKEx ist eine große chinesische Kryptobörse
Anzahl Coins: > 100
Zahlungsarten:
Is Algorand Ethereum 2.0 already?
Algorand is a decentralized platform comparable to Ethereum. Powerful applications of any kind can be executed without being able to stop the execution.

The network allows for very large numbers of fast transactions and, in addition to ordinary payments, is mainly used for executing smart contracts, settling atomic swaps (fast peer-to-peer exchanges of cryptocurrencies) and creating new Algorand-based assets (so-called ASAs).

Algorand's own currency, ALGO, is required to pay for transactions, calculate programs, and provide an incentive to support the operations of the Algorand network in the form of a passive return.

Algorand enjoys a growing importance in the field of stablecoins and central bank digital currencies (CBDCs).
Alleinstellungsmerkmale von Algorand
Low transaction fees

Fast transaction processing within 5 seconds

Exclusively Proof-of-Stake

Nearly Co2 neutral
Algorand: Technische Besonderheiten
Pure proof-of-stake protocol

Two-tier architecture: layer-1 (on-chain) and layer-2 (off-chain) smart contracts

No Turing-complete scripting language (TEAL or PyTeal as binding language)

Creation of smart contracts also possible in Turing-complete scripting languages with Algorand Virtual Machine (AVM)
Historie, Entwicklung und aktueller Stand
Algorand is a decentralized platform aiming to solve the blockchain trilemma of speed, security and decentralization.
The project was launched in 2017 by Turing Award winner and MIT professor Silvio Micali. Silvio has been working on cryptography since the 1980s. He has co-invented some groundbreaking cryptographic technologies, such as zero-knowledge proof or verifiable random functions. In 2018, Algorand secured $66 million in seed funding from various venture capital firms and investors.
The mainnet launched in June 2019. An inaugural auction brought the first ALGO into circulation in parallel. Integration of many key DeFi features on the first layer followed with a protocol upgrade to Algorand 2.0 five months later, including Algorand Standard Asset (ASA) for tokenization and issuing of any type of asset on the Algorand blockchain, Atomic Swaps for transferring assets between multiple parties, and stateless Algorand Smart Contracts (ASC1) for automatic execution of transactions with user-defined rules and logic. Equally the introduction of the Transaction Execution Approval Language (TEAL) scripting language took place, allowing developers to create custom transaction rule structures and smart contracts. Just under a year later, stateful smart contract functionality was also added in Layer-1.
Another functionality added in 2020 are the so-called Algorand Co-Chains. They allow an organization to run private blockchains, interacting with the public blockchain, while maintaining autonomy.
Although the project is still comparatively young, there are already applications running on the Algorand network. For example, the Marshall Islands built the government-backed digital currency SOV using the Algorand protocol. The stablecoins USDT and USDC also run on Algorand, along with a few other blockchains, because of its high scalability. An exciting avenue is the Opulous platform for marketing music assets to help musicians fund projects.
In addition to the DeFi space Algorand is gaining popularity in the non-fungible token space, particularly due to its low transaction fees and non-forkability. An example of this is the creation of four million NFTs in cooperation with the main Italian copyright collecting society SIAE, which digitally represents the rights of more than 95,000 authors. The Reach development platform, which greatly simplifies the creation and deployment of decentralized applications (dApps) and is currently only compatible with the Ethereum and Algorand networks, could further accelerate the number of applications and thus adoption.
Algorand Kritik



Algorand is a comparatively young platform that is (still) too centralized in some places due to its early stage.

For instance, there are currently only a little over 100 relay nodes, operated exclusively by Algorand Inc, the Algorand Foundation and early backers, including universities and commercial institutions. Relay nodes are critical to a scalable and reliable infrastructure.

Even more important are the just over 1,000 participation nodes currently running the Algorand consensus protocol because they guarantee security.

Another point of criticism is token distribution. There is a heavy bias in favor of Algorand Inc, Algorand Foundation, early backers and relay node operators. This is to provide security and stability until the token supply is distributed over time and attacks on the protocol become too expensive.

Basically, the entire ecosystem needs to mature to achieve network effects. While there are more than 500 projects in development, few are actually in operation. The project queue is promising. Algorand is definitely better for financial use cases than many other distributed ledger technology. However, Ethereum is the first mover. If the ETH2 upgrade is rolled out in a timely manner and is successful, this could severely limit potential opportunities in some areas.
Algorand Prognose
Algorand could become the platform of choice for traditional, more tightly regulated financial applications where security and scalability in particular are paramount.
These include payment networks, but also stablecoins and digital central bank currencies (CBDCs). Algorand could thus act as a decentralized Swift / SEPA system and become relevant for cross-border instant payments, foreign exchange trading (Forex), and much more.
The "Future Of Finance" (FutureFi) niche is also actively promoted on the Algorand website. Of particular interest in this context is the partnership with Circle. Circle is a co-publisher of the USDC stablecoin. The company is cooperating with Visa, whose management has already announced that it will offer USDC payments for certain credit cards in the future.
The feature that the Algorand blockchain is virtually non-forkable could also increase its market share in the NFT market. The launch of Algorand's 2nd layer (off-chain) smart contracts is also scheduled for 2021. This will enable Algorand to map more complex logic in a smart contract without affecting performance in Layer-1.
However, it remains to be seen whether there are actually any tangible advantages over competing blockchains. Ethereum already has a large ecosystem and a large community of developers.
Nutzen des Tokens
ALGO is the Algorand blockchain's own token. It is primarily needed to pay for transactions and the calculation of programs, for instance state changes in smart contracts.
In addition, it will act as a governance token in the future. Thus, starting in October 2021, ALGO holders will be able to use their coins on a quarterly basis to participate in the decision-making process for the development of the ecosystem and receive rewards.
The token's value is strongly linked to its utility. Based on the assumption that Algorand will be able to process 46,000 transactions per second in the future, which corresponds to a maximum of about 4 billion transactions per day, the network is particularly suitable as the backbone of digital central bank currencies, stablecoins and DeFi applications.
A growing ecosystem ensures high fee revenues, which in turn can be redistributed to the network or to active participants or investors to generate network effects.
Ultimately, the token also serves as a store of value in the long term by capping a total of 10 billion ALGO.
Wichtige historische Meilensteine
03.03.2020
Währung der Marschall-Inseln soll auf Algorand basieren
Die Marschall Inseln wählen Algorand als Protokoll für die geplante nationale Kryptowährung aus. Einer der Hauptgründe für die Wahl sind die schnellen Transaktionen auf der Blockchain.
05.06.2019
Start von Algorand
Algorand nimmt durch den Verkauf von 25 Millionen ALGO Tokens über 60M Millionen Dollar ein. Gleichzeitig startet das Mainnet.
Highlights der Nutzbarkeit von Algorand
Weitere Infos zu Algorand
During the opening auction, 25 million ALGO (0.25 percent of the initial offering) went on sale at $2.40 per token. Algorand later offered investors in the auction the opportunity to receive a 90 percent refund on their purchased tokens. This was because the entry price did not fairly reflect the value at the time. Therefore, almost all of the ALGOs purchased went back to the Algorand Foundation and were subsequently burned. Thus, they were no longer in circulation.
There is a fixed cap of 10 billion ALGO in the number of tokens minted when the Algorand blockchain was created. Algorand Inc. and the Algorand Foundation hold a total of 2.5 billion ALGO of that, 25 percent of the initial supply. This is their way of supporting further protocol development. Another 50 million was initially committed to operations and the ecosystem.
The remaining tokens will be distributed and circulated with a 10-year program. 6.2 billion are earmarked for community incentives. These include, in particular, participation rewards (2.5 billion) for ALGO owners or, from 2022, for participation in the governance of the ecosystem, as well as rewards for early backers and relay node operators (2.5 billion).
The latter are particularly interesting because they are part of an economic reform called "Conditional Accelerated Vesting." According to this, the schedule for paying out their rewards depends in part on the ALGO price or its 30-day average, in order to provide some market stability and sustainable growth of the ecosystem.
1.2 billion are so-called conditional incentives to help manage unforeseen issues that negatively impact ecosystem growth, such as supply issues.
The remaining 1.25 billion is used to support and promote the ecosystem (infrastructure, projects, partnerships and further development of the protocol).