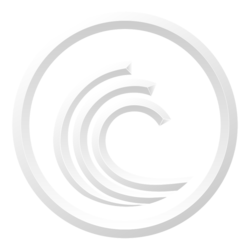 BitTorrent (BTT)
Purpose: Decentralized peer-to-peer network
Price for 1 BTT
0,000001 $
Rank: 65 - Market Cap: 1,04 bn $
World's largest P2P file sharing platform

More than 100 million monthly active users

Use of unused upload capacities of users
The BitTorrent File System (BTFS) is both a protocol and a network application.

BTT tokens are natively TRC-10 compliant. This means they conform to a technical token standard supported by the TRON blockchain.

Transactions take place via the so-called off-chain/on-chain method and enable token transfers between the TRON blockchain and private accounts.
Buy BitTorrent (BTT)

on these exchanges:

Crypto Exchange without KYC (below 10BTC)
No KYC below 10BTC/day necessary
Many coins, new project listed fast
Usability (comparable to Binance)
credit card (max 10.000 dollar) only way to buy with dollar
Number of Coins: > 100
Payment methods:

Top Crypto Exchange with Spot Trading, Derivates, Futures, ...
Lending, Derivates, Future & Margin Trading
hundreds of Coins
big and respected exchange
You can't do anything without KYC
Price for 1 BTT
0,0000011 $
Number of Coins: > 100
Payment methods: