Bitcoin Rainbow Chart (Old)
Here is the new Bitcoin Rainbow Chart
Bitcoin Rainbow Price Chart
(Log Scale)
Maximum Bubble Territory
Sell. Seriously, SELL!
FOMO intensifies
Is this a bubble?
HODL!
Still cheap
Accumulate
BUY!
Basically a Fire Sale
Bitcoin is dead
Feel like buying? Sign up at Kraken or Binance and support this site
The Rainbow Chart is not investment advice! Past performance is not an indication of future results. The Rainbow Chart is meant to be be a fun way of looking at long term price movements, disregarding the daily volatility "noise". The color bands follow a logarithmic regression (introduced by Bitcointalk User trolololo in 2014), but are otherwise completely arbitrary and without any scientific basis. In other words: It will only be correct until one day it isn't anymore. Btw…here is the Ethereum Rainbow Chart
For reference: These were the original charts from 2014.
The rainbow chart on this site combines them.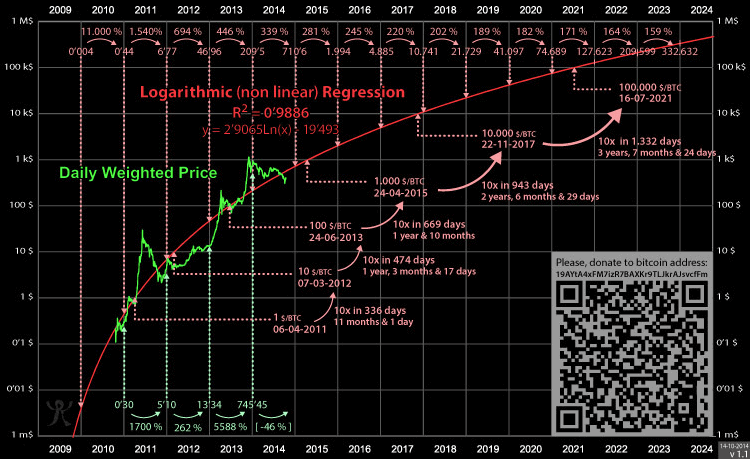 Comparison Tools

More blockchaincenter.net Tools