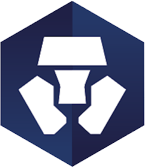 Cronos (CRO)
Zweck: DeFi-Konkurrenz für Ethereum
Rank: 19 - Market Cap: 4,72 Mrd. €
Kaufe Cronos (CRO)

auf die Börsen:
Großer niederländischer Anbieter mit günstigen Preisen
Verifizierung mittels Ausweis Upload / Foto innerhalb Minuten
Wahl zwischen sehr einfacher Benutzeroberfläche oder Profi Börse
Möglichkeit für Staking
einfache Benutzeroberfläche bei günstigen Preisen
Transfer aufs eigene Wallet beim ersten Mal umständlich
Anzahl Coins: > 100
Zahlungsarten:
Ohne Verifizierung (unter 10 BTC)

Krypto Börse ohne Verifizierung (bis 10 BTC)
Keine Verifizierung (KYC) unter 10BTC Auszahlung pro Tag notwendig
Viele Coins, oft auch sehr schnell neue Projekte
Oberfläche intuitiv (vergleichbar mit Binance)
Anzahl Coins: > 100
Zahlungsarten:

Crypto.com bietet eine App mit diverse Krypto-Dienstleistungen an (Kaufen, VErkaufen, Kreditkarten, Darlehen...)
umfassende App mit vielen Funktionen rund
gute physische Krypto Kreditkarte (Debit) mit vielen Rabatten und Cashback
Anzahl Coins: > 100
Zahlungsarten:

Aufstrebende Profi Krypto Börse
Umfassende Kryptobörse mit hunderten Coins
Lending, Derivate, Future & Margin Trading
Anzahl Coins: > 100
Zahlungsarten:

Große Kryptobörse mit vielen Coins
Bis zu 1 BTC Auszahlungslimit keine Verifizierung notwendig
Margin Handel möglich
SEPA Einzahlung möglich
keine SEPA Auszahlung (nur Kryptowährungen)
Anzahl Coins: > 100
Zahlungsarten: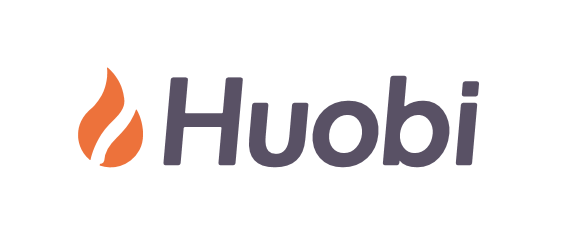 Huobi ist vor allem in China beliebt
Anzahl Coins: > 100
Zahlungsarten:

OKEx ist eine große chinesische Kryptobörse
Anzahl Coins: > 100
Zahlungsarten:

Poloniex ist eine der ältesten Börsen für den reinen Handel mit Kryptowährungen
schlechter Kundensupport
geringes Abhebelimit
Anzahl Coins: > 100
Zahlungsarten:

Bittrex ist seit Jahren eine der größten reinen Krypto zu Krypto Börsen
sehr viele Kryptowährungen
übersichtliche Usability
kein Kontoverifizierung notwendig
hohe Sicherheitsstandards
Kryptowährungen können nur mit anderen Kryptowährungen gekauft werden (keine Euros)
Anzahl Coins: > 100
Zahlungsarten:
Cronos - the Ethereum challenger in DeFi with big plans for the developer community
CRO was originally an Ethereum-based utility token from crypto.com. When the platform rebranded from Monaco to crypto.com in 2018, the token represented an important user engagement tool. The dependence on Ethereum and its associated fees was disrupted by creating the platform's chains. On the one hand, there is the crypto.com Chain, which features the regular transactions. On the other hand, the Cronos Mainnet was launched in November 2021, which is strongly aimed at developers. The crypto.com token was given a new coat of paint as "Cronos" and runs on that blockchain from now on. However, it will still be used for payments, trading and services such as loans. Users can stake the token, pay fees with it and participate in numerous offers on crypto.com. Developers can create applications on the Cronos Blockchain in the areas of DeFi, GameFi, NFT, Metaverse and beyond. Extensive documentation and technical offers make this attractive. The crypto.com ecosystem has an established community of 10 million users. Even though the mainnet is still young, analysts already observed a strong growth of Cronos apps. Developers also have the opportunity to get funding through a $100 million fund from Particle B specifically for the Cronos ecosystem.
Alleinstellungsmerkmale von Cronos
Lower fees

More environmentally friendly according to the platform, due to the use of Proof of Authority

Higher number of transactions than on the Ethereum Chain

Own CRC-20 tokens can be created
Cronos: Technische Besonderheiten
Proof of Authority

Built on Ethermint

EVM compatible, facilitates portability of Ethereum-based apps and smart contracts

Interoperability with crypto.com and other chains, leveraging the Inter Blockchain Communications protocol (IBC)

Cosmos software development kit for app development
Historie, Entwicklung und aktueller Stand



November 8, 2021: Cronos Mainnet Beta launches

February 18, 2022: rebranding to Cronos ($CRO) from crypto.com token ($CRO)
Cronos Kritik
It should be considered that crypto.com has built up an extremely efficient marketing machine. Well-known ambassadors like Matt Damon or the renaming of the Staples Center to crypto.com Arena have their effect. Nevertheless, it remains to be seen how specifically the investment in the developer community will pay off.
Cronos Prognose
A lot of marketing budget flows into promoting the platform..The question is whether the Cronos Chain can deliver on its promises. 
A decisive factor will be measurable by how much the community outside the crypto.com world will use the Cronos offerings. With many other currencies, it has been shown that success lasts when it radiates beyond the platform borders.
Nutzen des Tokens
The token got its start as a utility token from crypto.com, which originally launched in 2016 as Monaco. In 2022, crypto.com converted the token into the Cronos Chain currency.

Cronos will retain its central role in the crypto.com ecosystem, even though the Cronos Chain is mainly targeted at developers.
Wichtige historische Meilensteine
03.08.2020
Umtausch von MCO zu CRO
Crypto.com beginnt damit, die verbleibenden MCO in CRO umzuwandeln. Der Tausch wird bis zum 3. November vollumfänglich abgewickelt.
06.07.2018
Rebranding von Monaco auf crypto.com
Die Macher von Monaco kündigen die Umstellung der Marke auf crypto.com an.
Highlights der Nutzbarkeit von Cronos